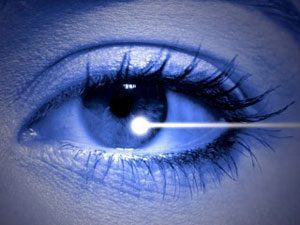 Application in the field of ophthalmology has been part of Amplitude since the beginning of the company. We created and sold our first femtosecond lasers designed for eye surgery applications back in 2003.
Through safe, painless and effective procedures, femtosecond lasers have helped millions of patients regain perfect vision. Femtosecond lasers are used to correct myopia and other vision impairments, for corneal grafts and other complex treatments against cataracts. Current research undertaken on glaucoma surgery and presbyopia correction is constantly ensuring new advances for this technology. With thousands of lasers installed across 5 continents and with 15 years of experience, Amplitude is the uncontested leader in this field. With their compact, robust, reliable and flexible nature, our lasers meet the most difficult needs of surgeons and medical systems manufacturers.
With its ISO 13485 medical certification, Amplitude offers a guarantee to customers, to supply comprehensive management systems for the design and manufacturing of medical equipment. This includes rigorous quality assurance processes at every step of product development and manufacture.  With our proven industry experience and culture of innovation, Amplitude is the partner of choice for all ultrafast laser eye procedures and operations.