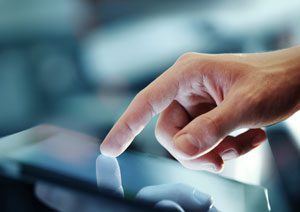 We live in a world revolutionized by screens. New display technologies such as organic LED (OLED and AMOLED) or more recently micro-LED have meant improved display performance (definition, contrast, colors, etc.), and development of new features (screens that are flexible, foldable, transparent).
With such a rise in screen use, Amplitude's ultrafast lasers have become essential tools in the manufacturing process. With high precision and processing capacities on all types of materials, Amplitude ultrafast lasers are recognized internationally for their reliability and efficiency.
With more than 10 years of experience and expertise in the screen industry, the Amplitude know-how is undisputed by leading screen manufacturers.
Main display applications using ultrafast lasers:
> OLED array/cell repair
> OLED cell/module film cutting
> Cutting glass and sapphire
> Mask repair
> Structured glass cutting