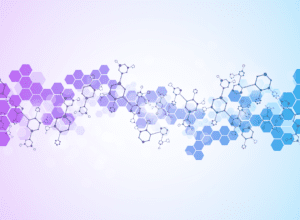 Proton therapy is the treatment of cancerous tissues using protons or beams charged with heavy ions. Unlike X-rays or electrons, which tend to deposit energy over a large region of the tissue, protons deposit most of their energy at a very specific depth. The actual depth depends on the initial energy of the protons. As a result, proton beams can be used to remove tumors without collateral damage.
Proton therapy is currently used in about 30 facilities around the world, using large and expensive accelerators. This technology poses a clear limitation to access this treatment.
As an alternative, physicists are looking at how compact femtosecond lasers could be used to develop smaller and less-costly proton sources. The basic principle consists of shooting an intense, short laser pulse at a thin solid target. The protons and other ions are pushed out of the target by the electrons and subsequently accelerated into the laser electric field, over distances as small as a few microns.
Amplitude manufactures table-top intense lasers to generate heavy ions and protons beams. We help researchers around the world studying how to generate the proton beams and how these beams interact with living cells. The Pulsar product line has been designed to provide certain important features required by physicians in this domain, such as contrast ratio, beam quality, and stability.