Amplitude Acquires MW Technologies
Amplitude, a leading manufacturer of ultrafast lasers, acquires MW Technologies, developing optical fiber lasers in Portugal since 2012.
Amplitude and MW Technologies have been working together for many years. MW Technologies has been a trusted manufacturing and R&D partner specializing in fiber laser and control electronics.
With this acquisition, MW Technologies' name changes to Amplitude Portugal, becoming the company's 4th manufacturing site and R&D center worldwide.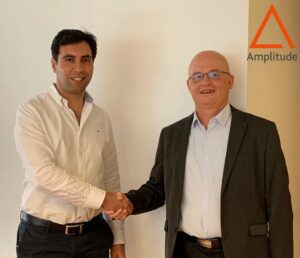 « We are very pleased with this acquisition which will enable us to increase our production capacity and so offer a better response to our international customers," explains Pierre Rigail, VP, Head of Operations.

"Our collaboration with Miguel Melo, our General Manager, and his team will also help us strengthen and consolidate our technical expertise," says Eric Mottay, President and C.E.O.

"Having worked with Amplitude for several years, it is an honor now to be part of a company with the same core values.  I am looking forward to sharing our common drive for engineering excellence and quality in laser design and manufacturing," declares Miguel Melo.