Amplitude welcomes new partners in GLOphotonics
Amplitude, a long-time strategic investor in the French startup GLOphotonics is pleased to welcome Trumpf and DMG-MORI as new partners in the company. GLOphotonics develops hollow-core fibers for low-loss delivery of high energy ultrafast laser pulses. This promising technology is already integrated in our main product offering and has the potential to significantly reshape the ultrafast laser micro-processing landscape.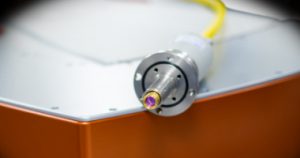 Satsuma fiber-coupled femtosecond laser
Amplitude believes in the power of collaboration and openness in the photonics industry and is looking forward to working with its new partners to bring this new technology to the market.