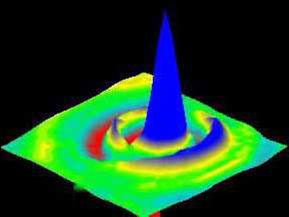 In spectroscopy, the process of acquiring data usually takes from several hours to several days depending on the repetition rate of the laser used. Thanks to our Ultrafast Ytterbium technology, scientists can overcome this issue. Indeed, with an extremely high repetition rate, femtosecond lasers can drastically increase the quality of the measurement done as well as multiply the received data and reduce the time taken to make the measurement, improving therefore the end users' productivity.
Our lasers are manufactured under a well-defined and controlled industrial process. They are taking advantage of our experience on both the scientific and industrial market.  Performances are at the edge of the technology while maintaining a high reliability and easiness of use. Options are available to answer the different needs of the final user. This allows to cover more applications and gives enough flexibility to adapt to the different experiments required by the users. Our Mango OPA option can be coupled to all our Yb systems in order to generate the required wavelengths whenever the end users wish.
For Spectroscopy, we have focused our interest on the generation of Ultrashort pulse duration. The Tangerine « Short Pulse », with its less than 150 femtoseconds pulse duration is the ideal candidate here, making it an easy replacement solution for Ti:Sapphire technology. To go even further, a Post-compression module, which can be integrated on any of our lasers, allows the final user to reach few cycle regime.