Continuum, established in 1975, is one of the most trusted name in the field of standard and custom nanosecond lasers. Since 2014, Continuum is part of the Amplitude group.
Continuum becomes Amplitude Laser Inc.
On April 1st 2022, Amplitude has successfully completed the merger of its two North American divisions (Continuum Electro-Optics Inc. in Milpitas, CA, and Amplitude Laser, formerly of Cambridge, MA) to become Amplitude Laser Inc. The merger and name change marks the final step in enjoining our USA presence to Amplitude's corporate operations in Bordeaux, France as the company moves forward internationally with one identity.
Amplitude Laser Inc. operates solely from its 532 Gibraltar Drive, Milpitas, CA location and continues to remain a benchmark for excellence in the laser industry, manufacturing a full range of standard nanosecond lasers and advanced customs lasers. In addition, these lasers are an integral part of our high power Titanium Sapphire femtosecond lasers.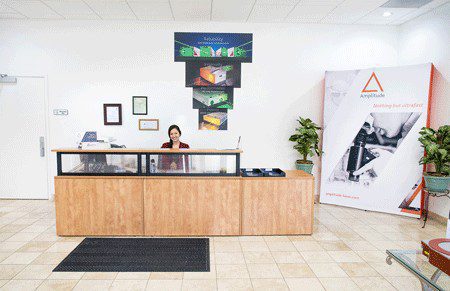 Our products and services located in USA
Our American facility also offers production, sales and service of femtosecond lasers for the U.S. market, and provides solutions for industrial, science and medical needs. A full worldwide service offer is available for current and former Continuum lasers.