On the road to a Quality ISO 9001 certification for Amplitude Laser Group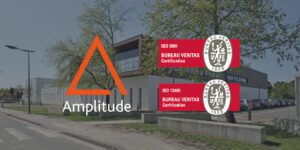 The Bureau Veritas renewed our ISO certifications 9001V2015 'Quality Management Systems' and '13485V2016 Medical Devices' of our production site in Pessac.
Our 2021 objective now is the obtention of a quality group ISO 9001 certification.
"Thanks to our teamwork, we can guarantee to our clients a high level of quality and respect for international requirements in our organisation." explains Didier Massicot, Quality Director at Amplitude Laser.